The 2013 Council of Delegates
The Council of Delegates met in Sydney 17-18 November 2013. Following the General Assembly of the International Federation of Red Cross and Red Crescent Societies, the Council focused its attention on issues of importance to all components of the Movement.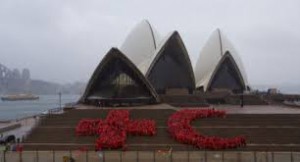 An ambitious agenda included issues internal as well as external. Internally, the Council considered recommendations on how its decision-making bodies function and a renewed strategy to replace the one that was updated in 2005. Also about the internal workings of the Movement, but with implications for beneficiaries and external partner were discussions of how practical co-operation between components can best be organised, and of the need and options for strengthened collective identity and image.
With regard to the external world, the Council adopted resolutions concerning weapons and International Humanitarian Law and how to strengthen the legal protection of victims of armed conflicts. The Movement also confirmed its commitment to work towards the elimination of nuclear weapons and agreed on a four-year action plan in that regard.
Finally, the Council renewed its dedication to working with people with disabilities in an inclusive manner and to take their needs into account, explicitly, when considering the protection and safety of persons with disabilities in situations of heightened risk such as armed conflict, humanitarian emergencies or natural disasters. It was also agreed that components will work with governments to ensure that the needs persons with disabilities are met, and their rights respected.
During the preparations for this Council the Standing Commission together with ICRC, the International Federation and the host National Society, Australian Red Cross, emphasised the need to make the meeting more open, modern, and stimulating than previous ones, and made more use of modern media technologies, panel discussions, and discussions in workshops, all of which allowed for more dynamic exchanges among participants and was well received by them.