Vice-Chair of the Standing Commission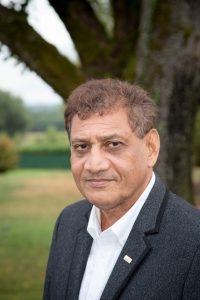 Chrystold Chetty, Degree in Business Management, was President of the Seychelles Red Cross Society from 1987 to 2001, and its honorary President since 2003.
He served as Chairman of the International Federation's Finance Commission from 2005 to 2015, member of the Governing Board, and before that, President of ACROFA. He has participated in a wide range of international Red Cross Red Crescent activities, in Africa as well as globally.
Chrystold Chetty wishes to achieve, from within the Commission, a better working relationships between the components of the Movement, working in harmony, and thereby help  improve the efficiency and effectiveness of the Red Cross Red Crescent Movement. He hopes to see a very strong the Movement as a leading world-class advocate for the humanitarian cause.