Elected Member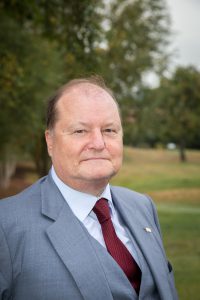 Dr Massimo Barra is a current member of the Standing Commission since his re-election in December 2015. Previously he served as Vice-Chairman of the Standing Commission from 2007 to 2009 and then as Chairman from 2009 to 2011. Before joining the Standing Commission, M.D. Barra was National President of the Italian Red Cross since 2005. He first joined the Italian Red Cross in 1961 as a volunteer and has held numerous other positions during the interim. Internationally, M.D. Barra has also held several positions within the Movement. He was Vice-President of the IFRC for Europe (2004-2005), Chairman of the Development Commission (2005-2007) and President of the European Network on HIV/AIDS (1998-2003), amongst others. Outside the Movement, he has been the Head of the 2nd Ward of Maddona del Tufo Hospital in Rome (1986-2005), a Board Member of the Global Fund (2003-2004) and Co-Chairman of the Rome Consensus for Humanitarian Drug Policy since 2007. He was one of the first medical doctors to take care of drug users in Italy: he started his activity at the Centre for Social Diseases in Rome in 1974 and 2 years later, he founded Villa Maraini, a Foundation assisting drug users which he directed for more than 30 years. Dr Barra holds a degree in Medicine and Surgery (1972) and a specialization in Medicine of Sport (1976) from the University La Sapienza. He was born on August 22nd, 1947 in Rome, Italy.
As member of the Commission, Massimo Barra wishes to contribute to a united Movement in operational activities and to humanitarian advocacy as identified by public opinion the world over.
He wishes to reinforce the Movement as the world's humanitarian conscience, as an organization which is respected and listened to by both governments and civil society because of its credibility and moral authority.