Chair of the Standing Commission (December 2015 – August 2017)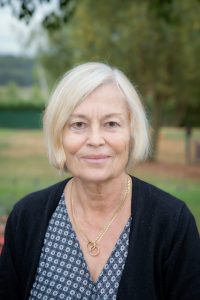 Before becoming President of the Swedish Red Cross and a Vice President of the International Federation, Eva von Oelreich served in a long succession of posts in the Swedish Red Cross and the International Federation – in governance roles as well as staff member, and both within and outside the Movement.
Eva von Oelreich wishes to sharpen the International Conference as a forum for debate and decision on humanitarian matters, building firmly on action on the ground.
This includes strengthening the dialogue and interaction with States as well with humanitarian actors outside the Red Cross and Red Crescent Movement. It means safeguarding the individual and complementary mandates and independence of each component of the Movement, while fostering a harmonious and effective Movement, building and keeping trust to be that prime convener which brings understanding of our humanitarian action.