Chair of the Standing Commission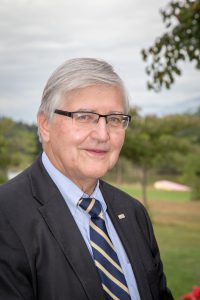 With a history in the Movement spanning five decades, George Weber has served his National Society in a variety of capacities – volunteer, advisory, governance and managerial – from membership in Junior Red Cross to Secretary General/CEO, Canadian Red Cross Society. Internationally, he has been a field delegate for the International Federation (IFRC), served on several governance bodies, and worked in Geneva as the Secretary General/CEO of the organisation. Recently, he chaired the IFRC's Compliance and Mediation Committee.  In Canada, he is the President & CEO of the Royal Ottawa Health Care Group and sits on or chairs a number of for-profit or not-for-profit boards of directors.  He is a certified Corporate Director and is widely consulted on effective and resilient governance.
George Weber aims to continue the work of modernising the Council of Delegates and International Conference, striving to maintain its relevance to both States and National Societies.  This work will ensure a level playing field so that all members, regardless of their size, region or capacity, can participate effectively and make a measurable improvement in the way we serve the most vulnerable.