Elected Member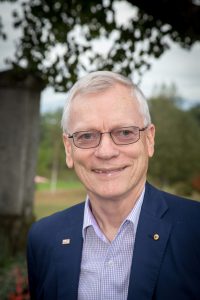 Mr Greg Vickery is a current member of the Standing Commission, being re-elected in December 2015. Between 2011 and 2015 he was also its Chairman. Prior to joining the Standing Commission, he was the National President of the Australian Red Cross Society since his appointment in 2003. Mr Vickery initially joined the Australian Red Cross as a volunteer in 1973 and has held various posts throughout this period. He has also been an active member of the Movement on an international level. He has led the Australian delegation to various international meetings, served as Chairman of the IFRC Public Governance Enhancement Programme Working Group (2010-2011) and represented the IFRC at the Asia Development and the United Nations (2011). Outside the Movement, he has been a Professor of Law at the University of Queensland (2000-2011), the Honorary Consul for the Republic of Indonesia in Queensland (1999-2007) and a Senior Lawyer at Norton Rose, Australia. Mr Vickery holds a Bachelor of Arts (1966) and a Bachelor of Law (1969) from the University of Queensland as well as a Graduate Diploma in Dispute Resolution from Bond University. He was born on May 26th, 1946 and is married with three children.
Greg Vickery wishes to strengthen the Commission's role in preparing for the International Conference and other Movement level fora especially the 2013 Council of Delegates in Sydney.
Furthermore, he wishes to see the Red Cross and Red Crescent decisions promoted and above all implemented, with the ultimate goal of progressing interests of the whole Movement.