President of the IFRC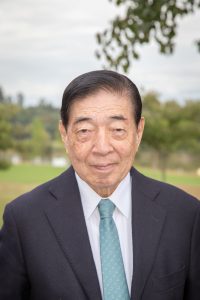 President of Japanese Red Cross Society since 2005, Tadateru Konoé has dedicated his entire professional career to domestic and international Red Cross Red Crescent activities.
Before being elected president, Mr Konoé served his National Society for 14 years as vice president (1991-2005) and as chairman for Japanese Red Cross Academy, which offered post-graduate courses for nurses. He also held the positions of director general (1988), director of the social department (1985-1988), international department deputy director general (1976-1981), and international director (1964-1972) for the Japanese Red Cross Society.
President of the IFRC, Mr Konoé has held several other posts in the IFRC, including that of vice-president. He has previously been an elected member of the Standing Commission of the Red Cross Red Crescent (1995-2003) and its vice chairman in 1999, a member of the IFRC finance commission (1985-1993), as well as officer (1972-1975) and director (1981-1985) of the IFRC disaster preparedness bureau where he worked since 1972.
Between 1970 and 2008, Mr Konoé was involved with over 30 Red Cross Red Crescent relief missions around the world. During his career, he has also been a member of board in various associations and organizations outside the International Red Cross and Red Crescent Movement.
With a BA from Gakushuin University in Tokyo, Mr Konoé also went to the London School of Economics. He speaks English and has a working understanding of French.