Special Humanitarian Award
From time to time, the Standing Commission becomes aware of outstanding humanitarians whose efforts and achievements are of a character that makes it difficult to meet the criteria of the established honours within the Movement.
In 2013, at the Council of Delegates in Sydney, the Commission recognised the Australian Red Cross volunteer Patrick Farmer who has been running from pole to pole to highlight the Red Cross and Red Crescent. http://poletopolerun.com/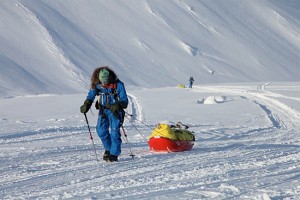 In 2015, the Standing Commission honoured the brave volunteers of the National Societies of Liberia, Guinea and Sierra Leone, and especially the safe and dignified burial teams, for their humanitarian efforts in response to the Ebola epidemic.
I dream of a Red Cross and Red Crescent Movement that has global moral authority and can call the attention of the world to humanitarian issues of concern, a Movement, which independently chooses which issues to focus on.
Henry Dunant
Contact us
+41 (0)22 730 20 32